Pallet loading works with friction and gravity laws. It means you need to place heavy items at the bottom and light stacked on top until capacity is attained. Unfortunately, pallet loading practices are not adhered to properly. It causes items to tumble off and get damaged. With extra precaution, pallet loading damages can be prevented.
Proper training and the right equipment help to secure warehouse goods. The key components in producing goods include –
Manufacturing
Packaging
Boxing
Palletizing
Handling
Shipping
The process works in a reverse manner, but generally starts with shipping containers and progresses down to manufacturing.
To determine pallet size check shipping containers [truck, boat, train, flight] capacity.
It will also help to determine the product's manufacturing, packaging, and boxing dimensions.
Before you load, check if the pallet is not damaged or rotted. A damaged pallet hinders the handling process and damages the product, so check before loading. Check the product weight to ensure the weight limit suitability of the pallet. It even helps to know if the handling equipment capacity like a pallet forklift or turner is adequate for the load. For example, if you have purchased the pallet inverter Turner 3300 from Top Industries then it can handle 3300 pounds of load with a single push of a button.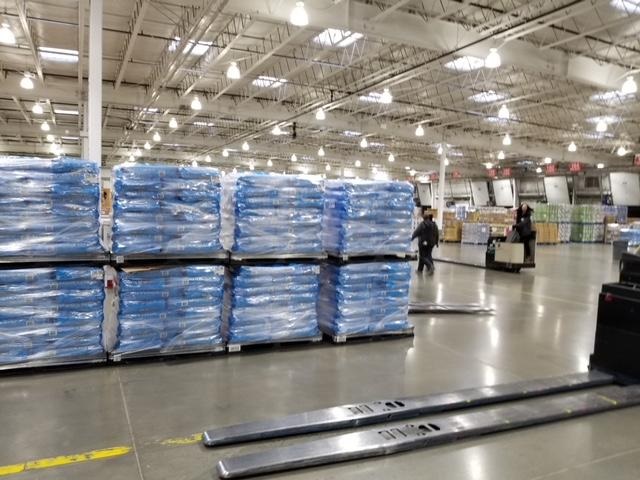 What is the significance of pallet load securing?
Proper pallet loading and securing help to protect products during transportation and shipping. The secured pallet stays stable and upright, while the truck or train is in transit. It saves your business money associated with damaged products due to tumbling.
Safety standards associated with OSHA need to be adhered to. Securing pallet loads has no specific safety regulations but according to OSHA, employers need to offer employees a safe workplace free from hazards. Improper pallet and pallet rack loading can trigger serious injuries. Correct pallet load securing and avoid occupational hazards due to sliding or unstable pallets.
Companies with safe pallet loading and securing best practices can improve even more. Invest in equipment that allows the staff to stack and hold products onto the pallets with ease like the stretch wrapper machine.
Tips to secure loaded pallets
Fill the pallet completely with products because it offers stability and avoids tumbling or swaying of items during transit. The bottom pallet has to be covered completely because an uneven bottom layer can shift products, which can fall and get damaged.
The pallet has to be in great shape to maintain stack stability. The pallet has to be of the right strength and size to support the product load. Even check for loose boards, cracks, wear & tear signs, and protruding fasteners. If you find a tiny damage don't use it.
Stacking evenly will reduce the possibility of products falling off in the warehouse or during transport. The load has to be distributed evenly on the pallet for space efficiency and greater balance and strength to the entire stack.
Check for gaps because the items need to fit snuggly and move as a single unit.
Secure products with plastic film or stretch wrap. The stretch wrap takes the shape and size on which it is formed. It is resilient and strong.
You can visit Top Industries YouTube profile to see how the automatic stretch wrapping machines or the pallet inverters function.