Source: www.indonesia.travel
Batam is a very busy and industrial Indonesian archipelago. While its neighboring country, Singapore, is only about 25 km away, many Singaporeans come to Batam to enjoy a few days of vacation. The main attraction in Batam is its shopping and nightlife. There is a tourist center area on the western part of Batam island, with go-kart trails, soccer fields, and child-friendly beaches. Here you can play jet ski and fish. If you are planning a trip to Batam island, you can consider some of these lodging places when choosing a staycation place.
This inn is a suitable place for those of you who like shopping. The reason is, the distance from the hotel to the shopping center only takes 10 minutes. Guests can get to this place by ferry and request a guest pick-up service. Alinson Boutique features a garden and a swimming pool. In addition, this place also has WiFi and kitchen facilities.
This guest house is very strategically located because it is in the city center. In less than 10 minutes, you will arrive at the ferry terminal and Mega Mall, while the airport can be reached in about 20 minutes. Activities that you can do to spend your free time include hanging out at local restaurants and cafes, shopping for fresh fish from the market, shopping at malls, culinary tours, and visiting many other interesting tourist objects. This three-story house can accommodate up to 9 people. The balcony has an amazing view of the city lights. All four bedrooms are equipped with en-suite bathrooms. It also provides a kitchen, WiFi, parking, and other necessities.
This villa can accommodate more than 16 people, even more. The location is on a hill, so it has a beautiful view of the city. At night, you can use the burner to burn food and make intimate events with friends. It also provides a free pick up service provided for those arriving from the ferry terminal. The available kitchen utensils are complete, so you can cook all kinds of food. This villa has a dining area, living room, and even a karaoke room. In addition, WiFi and other necessities are also provided.
Queen Victoria Apartment is an accommodation suitable for couples, business people and even families. The location can be reached for 15 minutes from the airport. Here, you can enjoy the roof of the building to see the view of the city of Batam. In addition to WiFi, here there is also a spacious kitchen and complete toiletries. Not far from this building, you can visit for lunch or just enjoy a fresh drink and snack.
The boutique apartment has a luxurious design. Besides that, the place is also clean, spacious, and located about a few minutes drive from the shopping center. Although the surrounding atmosphere is calm and relaxed, it is still close to the city's important places. The room is equipped with two king size beds, a walk-in closet and an en suite bathroom. There are also swimming pools and bar facilities. In addition, this place provides WiFi, a place to do laundry, and a fitness center.
Boutique House offers a clean, spacious, and beautiful staycation place. The location is in a quiet and quiet residential area. The location of this house is only about 10 minutes from shopping centers in Batam. For those on vacation alone, the place is perfect because the prices offered are quite affordable. The rooms have a walk-in-closet and a private bathroom. In addition, there are swimming pool facilities, a place to exercise, and the bar for visitors.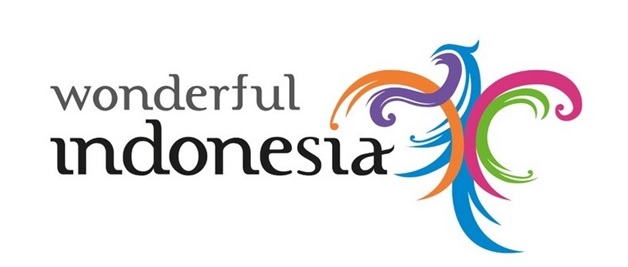 Chan's Habitat is a hotel with hostel prices. The location is only a few minutes from shopping areas in Batam. This house is perfect for being a resting place for anyone, whether it's a solo traveler, a couple, or even a family. There are two beds – one queen and a double bed – and a living room and a fully equipped kitchen with ingredients for making tea and coffee. In addition, basic breakfast needs and WiFi are also available at this inn.
This large two-story villa is a comfortable place for anyone on vacation to Batam. This villa can be used for seven people. There are four bedrooms and five bathrooms as well as a fully equipped kitchen and dining area. Enjoy the nice weather on the terrace with a cup of coffee in the morning. Some of the complementary facilities available are WiFi, TV and also a parking lot for villa visitors.
Vacation is more than just the accommodation, it's about making long-lasting memories. Discover more adventures in Batam by visiting Wonderful Indonesia.